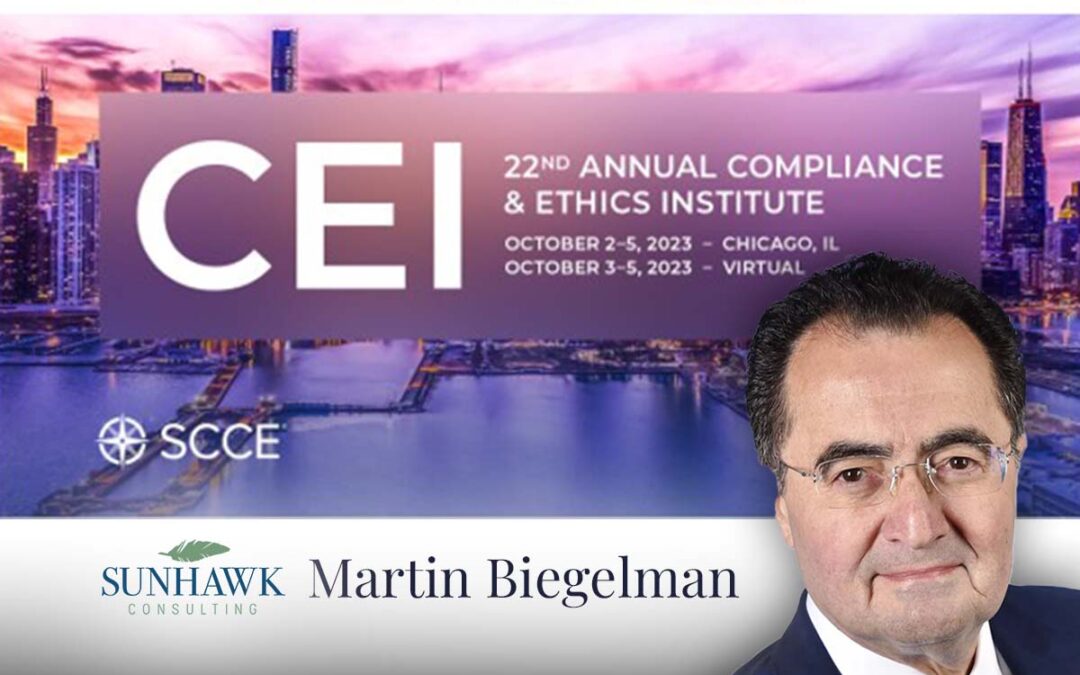 SunHawk Consulting, LLC is excited to announce that Managing Director, Martin Biegelman will be presenting at the SCCE 22nd Annual Compliance and Ethics Institute. Don't miss out on Martin's presentation "Ripped from the Headlines: When Boards Fail in Their Oversight...
read more
Sign up for Our Newsletter
Your information is private and will NEVER be shared outside of SunHawk Consulting.
SunHawk Consulting specializes in professional consulting services and has a team of highly skilled subject matter experts with substantial backgrounds in:
* Healthcare Compliance: Statistical Sampling, Medical Coding Audits, Healthcare Compliance Programs, Evaluation of Compliance Programs and Risk Assessments, HIPAA Compliance Risk Assessments & Training, Corporate Integrity Agreement (CIA) Board Advisor, Independent Review Organization (IRO) Services, Interim Healthcare Compliance Support, Physical Security Assessment, Design and Implementation of Sunshine Act Compliance Programs, Enterprise Risk Management Optimization, Governance, Risk and Compliance (GRC) System Support, Electronic Health Record (EHR) System Implementation, Outsourced Audit Function Support, Medical Risk Adjustment Compliance (Medicare, Medicaid, Commercial), Policy, Procedure, Internal Control Development and Evaluation, FedRAMP Compliance;
* Corporate Investigations: Fraud Investigations and Forensic Accounting, Anti-money Laundering (AML), Bank Secrecy Act (BSA), Know Your Customer (KYC), Foreign Corrupt Practices Act, Third-party Due Diligence;
* Corporate Compliance: Evaluation and Design of Corporate Compliance Programs, Interim Compliance Support, Compliance Risk Assessments, Physical Security Assessment, Enterprise Risk Management, Private Equity Governance, GRC System Support, Audit Function Support, Fraud Risk Assessments, Investigations Program Assessment and Enhancements, Qui Tam Investigations, Hot Line Support;
* Litigation Disputes: Complex Litigation and Disputes, Mergers and Acquisitions: Regulatory Due Diligence, Expert Witness, Statistical Analysis, Healthcare Payment Disputes, Litigation Support, Physical Security Assessment,  Neutral Party Data Analysis.