Identity Theft Fraud Investigation
SunHawk led an investigation on behalf of a law firm and its employees who were victimized by identity theft. The law firm reached out to Martin because of his subject matter expertise and law enforcement experience investigating identity theft. The investigation determined how the identity theft breach occurred, the extent of the breach, and the individuals involved. SunHawk performed dark web and deep web Internet scans that determined the stolen information came from major data breaches that occurred years earlier. The evidence developed was referred to federal law enforcement resulting in the arrests of members of the identity theft ring responsible for the breach of the law firm and other victims. As a result of the quick response and investigation results, the law firm suffered no financial loss and no further acts of identity theft have occurred.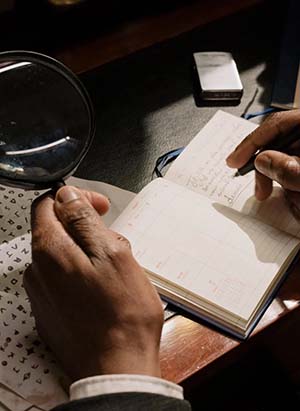 Inventory Theft Investigation
SunHawk Consulting led an investigation on behalf of a transportation industry company involving the alleged misconduct of an employee in the theft of company-owned goods. The investigation confirmed the theft of inventory and that the subject of the investigation was a manager at the company. Knowing that his direct reports were being interviewed, this manager tried to persuade the employees not to cooperate with SunHawk's investigators. The investigation also revealed that the manager was sexually harassing his employees and he was terminated. Martin also provided recommended enhancements to the company's code of conduct and business ethics policy in furtherance of their corporate compliance program.