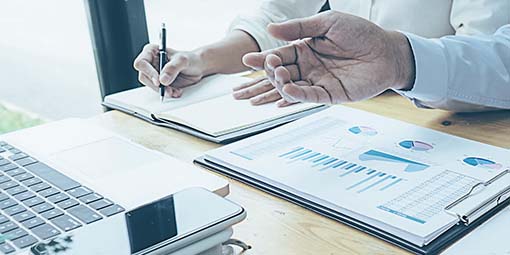 Statistical Sampling and Coding Audit Services
Claims Analytics
State and federal regulators expect federally funded health care programs to pay providers for accurate, timely claims for services rendered.  Healthcare providers in today's environment are at a distinct disadvantage if they do not proactively monitor high-risk claims areas and suspected systemic process issues. SunHawk professionals leverage our combined experience as former in-house compliance experts, finance executives, and government regulators to help clients analyze their billing and coding risks, detect potential issues, and promptly correct areas of concern. We work closely with our clients to ensure they are prepared to respond to complex government audits, which may have involved metadata prospecting or pattern detection, to effectively address extrapolation and other concerns and allegations.
Coding Audit Services
Increasing physician coding proficiency can materially impact your organization's bottom line and lower your regulatory risk. SunHawk's medical coding and audit experts work across specialties and organizations to ensure proper coding of medical claims.
Our services in this area include:
Medical Coding / Documentation Audits: We assess whether a provider's level of service is supported by coding guidelines, specify recommendations to improve accuracy and compliance, provide feedback on potentially high risk documentation concerns.
Bell Curve Analysis:State and federal regulators are increasingly using physician utilization data to determine which providers and practice areas to audit. SunHawk's professionals help organizations properly benchmark physicians' utilization against similar providers.
RAC & External Audits:SunHawk's professionals each have decades of experience preparing for and responding to government audits. We ensure your positions and your needs on complex issues and subjects are clearly communicated to government regulators and enforcement personnel.
Provider & Staff Coding Education 
SunHawk's education program takes a holistic approach to help any team boost its knowledge and improve and/or reinforce its complex coding competency. Our professionals have expertise in a variety of physician and advanced practice concerns, and specialty procedures. We work with a wide range of entities, including major hospital groups, SNFs, Cancer Centers, as well as small, independently owned physician practices.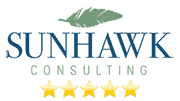 "SunHawk was an outstanding partner in the provision of interim leadership in compliance and internal audit for our organization.  They provided seamless coverage and advancement of our compliance and internal audit functions.  As CEO, I had no concerns or worries during our engagement.  They were true partners for us!"
Alfred E. Pilong
President and CEO
Garnet Health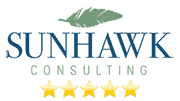 "James and the SunHawk team have been an invaluable resource for our Compliance Office - they are a reliable, well experienced, trusted and knowledgeable team of professionals who at a moment's notice will take your calls or respond to your emails.

Their advice helped us navigate the ever evolving, highly regulated healthcare industry!  Whether it's discussing report methodology or determining appropriate repayment, SunHawk provides the reassurance and confidence that you are doing the right thing!
We are honored to have partnered with SunHawk and will continue to do so in the future!"
Natasha Cogdill
Vice President/Chief Ethics, Compliance and Privacy Officer
Community Health System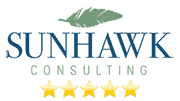 "SunHawk's professionals are leaders in the compliance and risk industries. Over the years I have worked with a number of their professionals on a series of projects/issues and learned SunHawk's professionals are problem/solution-oriented and great coalition builders. 
SunHawk Professionals get the job done and are a pleasure to work with. Commitment, Experience, Professionalism, and Integrity; that's what SunHawk Professionals brings to the table."
Gerry Roy
Vice President/Chief Ethics, Compliance and Privacy Officer
Phoenix Children's Hospital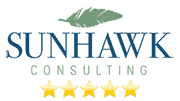 "Jim Rough is among the most conscientious professionals I have encountered. When he says he is going to do something -- he does it. Jim has a broad range of experience gained over decades in leading organizations.​
Now as the founder of his own firm, Jim will be enabled to provide the same high-quality service to his clients in a setting that allows greater customization to his clients' financial circumstances."
Frank M. Placenti
Chair, US Corporate Governance & Securities Regulation
Practice, Squire Patton Boggs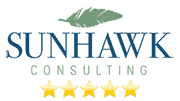 "SunHawk Consulting's HIPAA Check Program provided us with an invaluable third-party review of our HIPAA policies and practices. The tracking tool SunHawk includes with the Program has become an integral part of our continued monitoring for HIPAA compliance.
Jan Elezian's extensive hands-on compliance experience was evident during site visits and staff interviews as she translated difficult subject matter into practical use scenarios and provided quality feedback. Thank you SunHawk team!"
Nancy Lipman
Vice President, Compliance
Chicanos Por La Causa, Inc.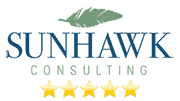 "SunHawk provides an array of dynamic professionals, each with significant subject matter expertise and a problem-solver approach. Beyond their knowledge and conscientious work ethic, however, is a team of caring individuals who strive to furnish individualized, tailored assistance with a personal touch. 
Jim Rough's dedication to the success of SunHawk clients is evidenced by his strategic and prospective thinking complemented by his ability to truly anticipate the needs of a company in the midst of the complicated compliance climate. I highly recommend SunHawk for companies of any size seeking actionable solutions and measurable results."
Michelle Missal
Vice President and Chief Compliance Officer
Paragon 28, Inc.
Sign up for Our Newsletter
Your information is private and will NEVER be shared outside of SunHawk Consulting.
SunHawk Consulting is a team of highly skilled and experienced subject matter experts with substantial backgrounds in:
* Healthcare compliance, coding education, audit services, evaluation and design of compliance programs, review and monitoring of CIAs and IROs, compliance support, HIPAA compliance, physical security assessment, and
* Corporate fraud, corporate investigations, forensic accounting, mergers regulatory due diligence, acquisitions regulatory due diligence, interim investigations support, fractional investigations support.
We are here to help. Please get in touch.